A hawker style cafe has opened up behind my house and their thing is that you play board games while you eat there.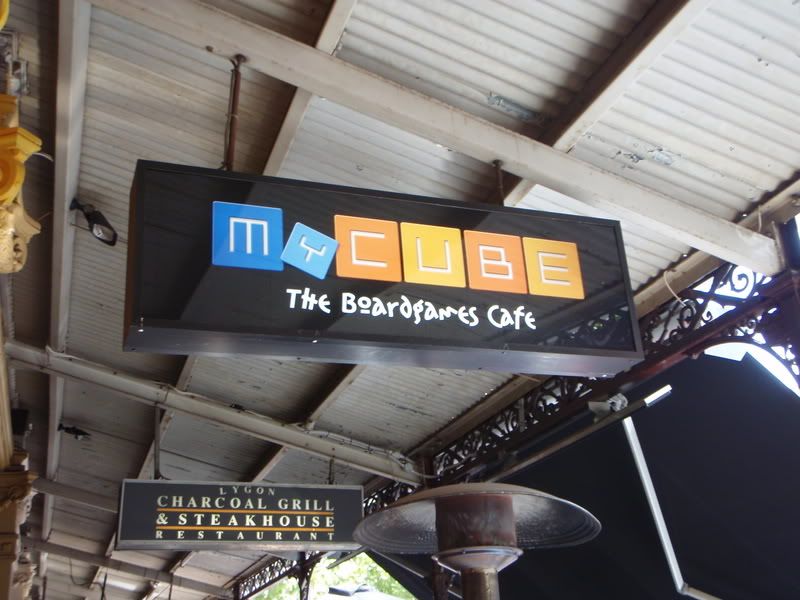 The chick who owns/runs the place is very cute and I want her as my girlfriend...or pet. I haven't decided.
But, I walked past the other day and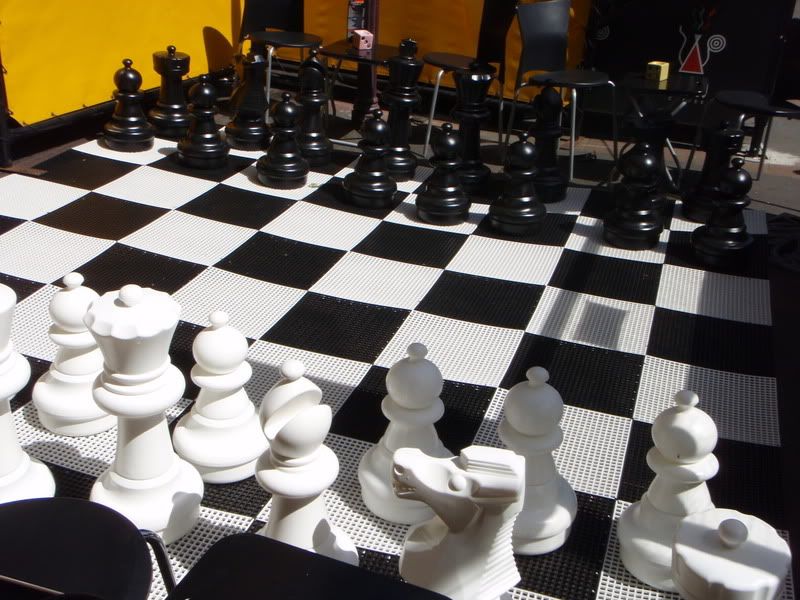 THERE IS A GIANT CHESSBOARD OUT THE FRONT FOR THE WHOLE OF SUMMER!!!
Ahem. Anyone want to teach me (yes, that is right, I can't play chess)? Also, totally kicks ass over the permanent one at the corner of Swanston and Little Collins in the city.
This type of cutesy Asian weirdness I definitely approve of.
Oh, and the food here is a lot better than you expect and better hawker crap that you get around here. Makes me miss Darwin...or the aunties.
MyCube
122 Lygon Street
Carlton 3053